Action potential is a research project on Neuroesthetics, a recent subdiscipline of empirical aesthetics, that studies the possible relationships existing between art perception and the bioelectric signals produced in the brain in terms of active listening and observation.
The first experiments took place during the commemorative exhibition of poet and art critic Octavio Paz at Palacio de Bellas Artes in México. The experiment consisted in recording the bioelectrical activity of 20 volunteers of different ages and backgrounds under active observation of one of the art pieces, active listening of a text by Octavio Paz concerning the piece of art and the two stimuli simultaneously, using a wireless brain-computer interface. Once the sampling was completed we converted the signals in to sound using the OSC protocol in Pure Data, and in to computer graphics through Processing with the de- sign of an algorithm for data interpretation.
Action potential is a multidisciplinary approach intended to assist the exploration of patterns during the data analysis under the aesthetic experience. In collaboration with Erick Fernando Gonzaález Castañeda and Alejandro Antonio Torres García directed by Luis Villaseñor Pineda Ph.D and Carlos Reyes García Ph.D of the National Institute of Astrophysics, optics and electronics (INAOE) for interpretive advice and spectral analysis of the recorded samplings.
---
[ PROJECT SITE ]  [ REPOSITORY ]
---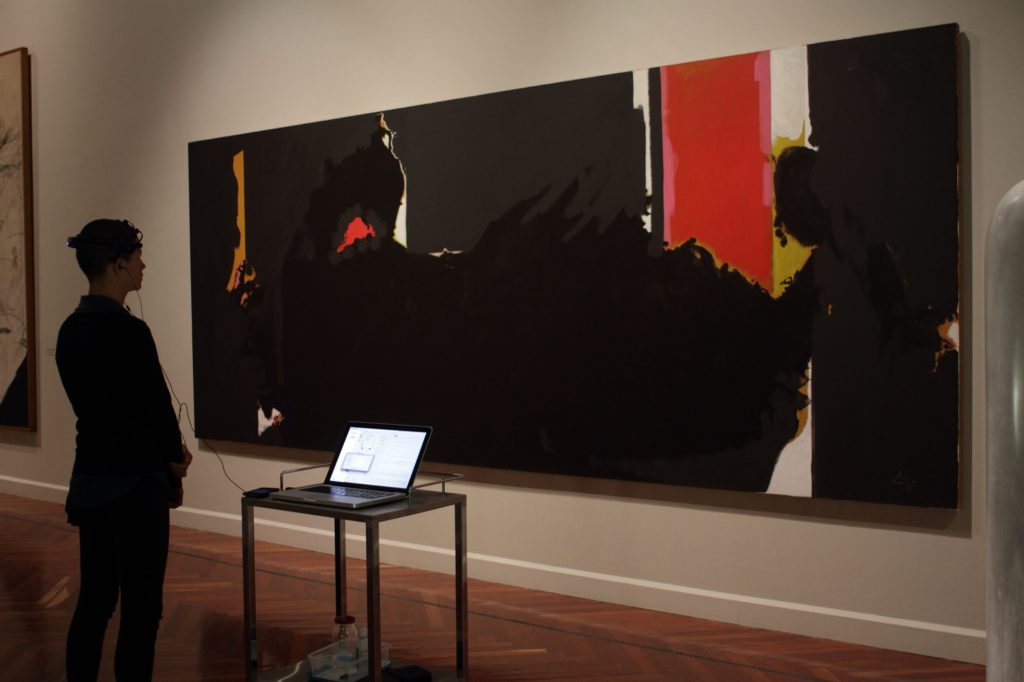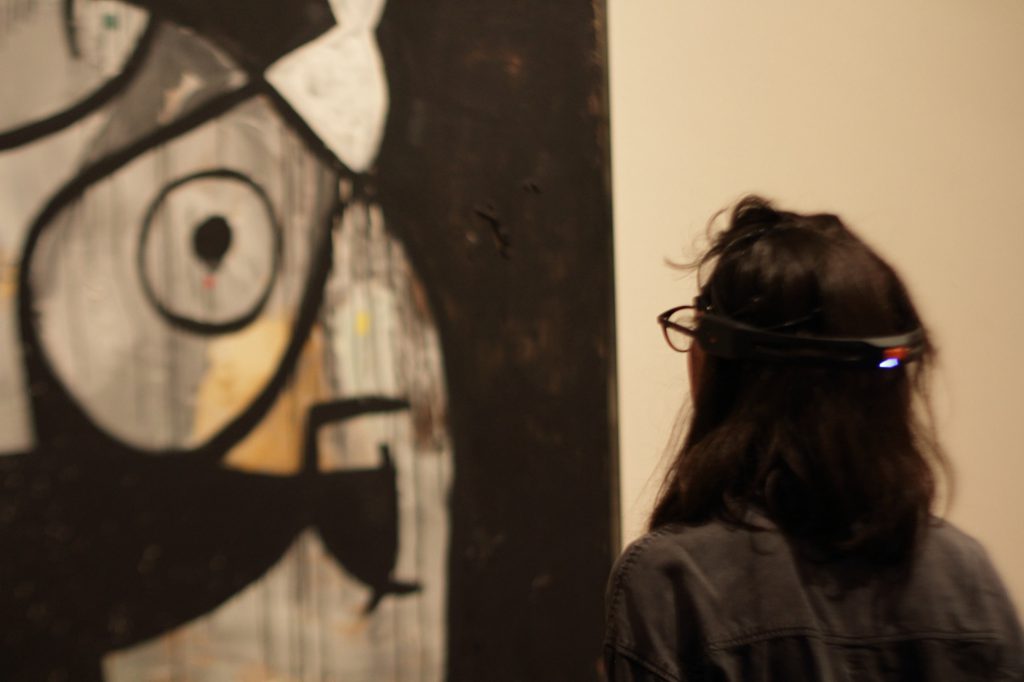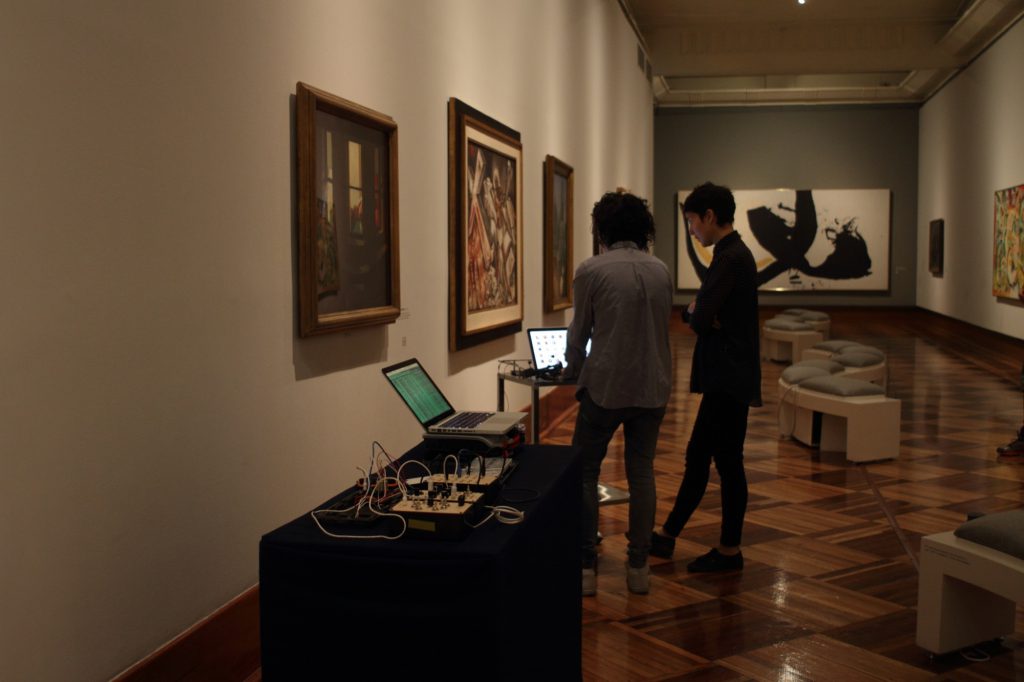 ---
RELATED WORK: